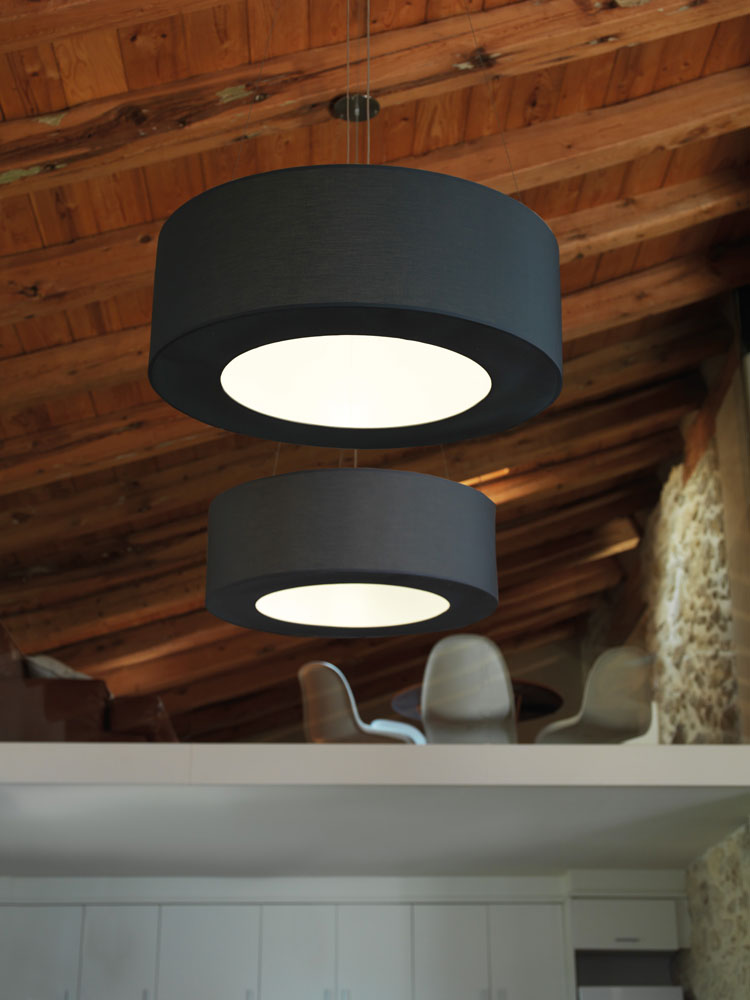 ZERO
Lamp with textile shade
Height-adjustable ceiling lamp. The lampshade is designed with a combination of textile plus PCV, available in multiple colors.
It can be customized with customer's design stamped. Closed at the top and open at the bottom, it reveals the light bulbs inside.
MEASUREMENTS
DIAMETER: 40, 50, 60, 90 cm
YEAR
2015
ABOUT ZERO
This lamp was created by its designer to give a large format to standard screens, simulating a "Zero" and creating an innovative design that allows you to see its interior from below and above it is closed for greater difficulty in inserting the powder into the screen.
This model is one of the most demanded by customers due to the multitude of colors and designs that can be stamped and even customized to suit the customer.
Available colours:
White, Beige, Purple, Pistachio, Silver, Orange and Anthracite