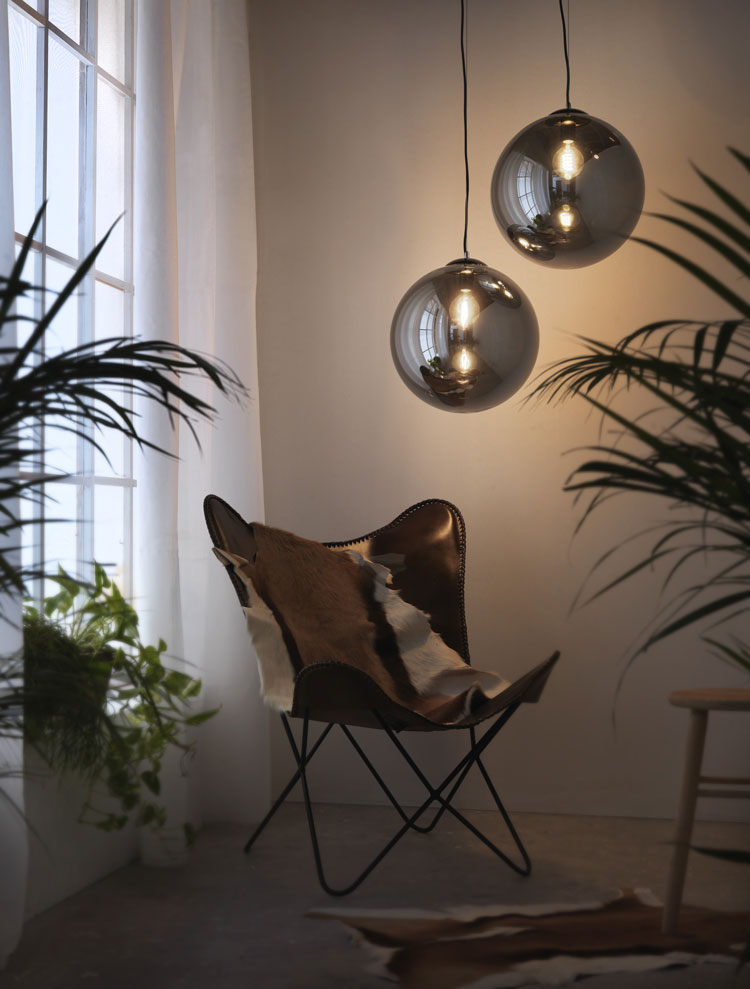 SATÉLITE
Amber and Smoke Sphere
Glass ceiling light in metallic finishes. In different sizes and shades.
MEASUREMENTS
DIAMETER: 25, 30, 35, 40 cm
YEAR
1999
ABOUT SATÉLITE
Designed in 1999 by our own technical team. Ceiling, pendant and height adjustable lamp. The colors in which it is manufactured are amber and smoke, which are metallic finishes that, when turned on, allow light to pass through.
Measurements range from 25 to 40 cm in diameter. In this lamp, the length of the cable can be customized to suit the client. It is designed for Led lighting.
Originally designed for a single unit pendant, but currently it can be manufactured with a strip or plate for 2, 3, and up to 4 spheres. For more information on combinations of this model, consult.