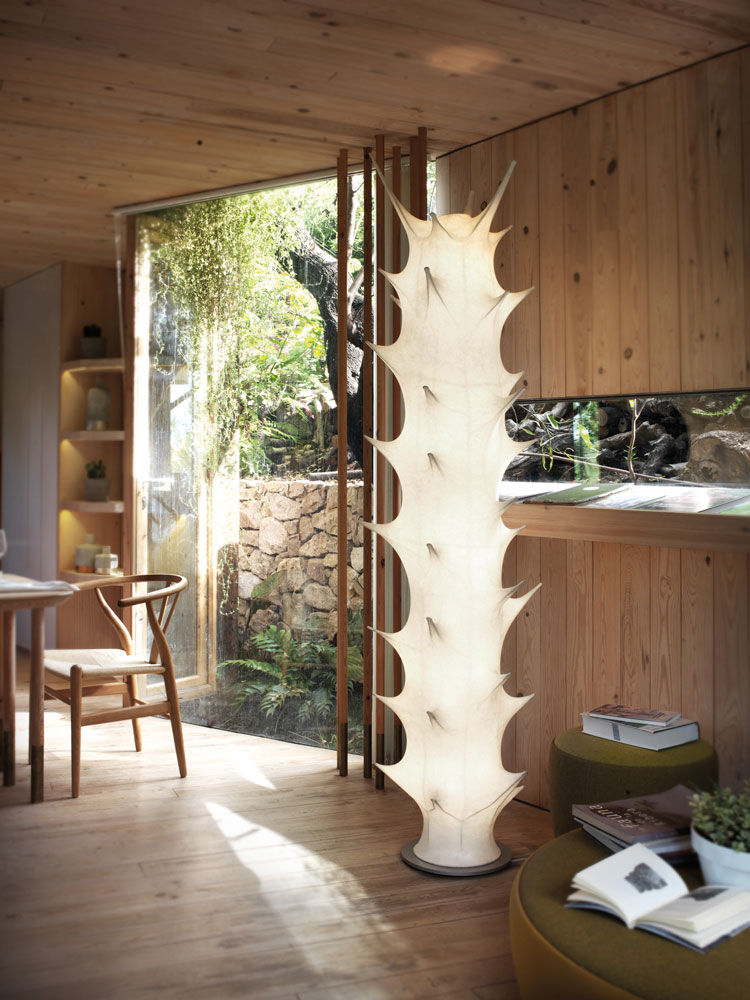 THORNS
Thorns Lamp.
Floor lamp made of flexible and washable ARTECOON® with the possibility of manufacturing special measures.
Designed for energy saving light bulbs or LED technology.
MEASURES
HEIGHT: 90 cm to 220 cm
YEAR
2002
ARTECOON® SCREEN
Flexible and washable ARTECOON® shade.
Measurements range from 90 to 220 cm in height in standard size, with the possibility of making special measurements. It can be made in several colors.
This material makes it possible to create very diverse shapes and lamps. It can be said that each client who purchases one will have a unique lamp in the chosen room.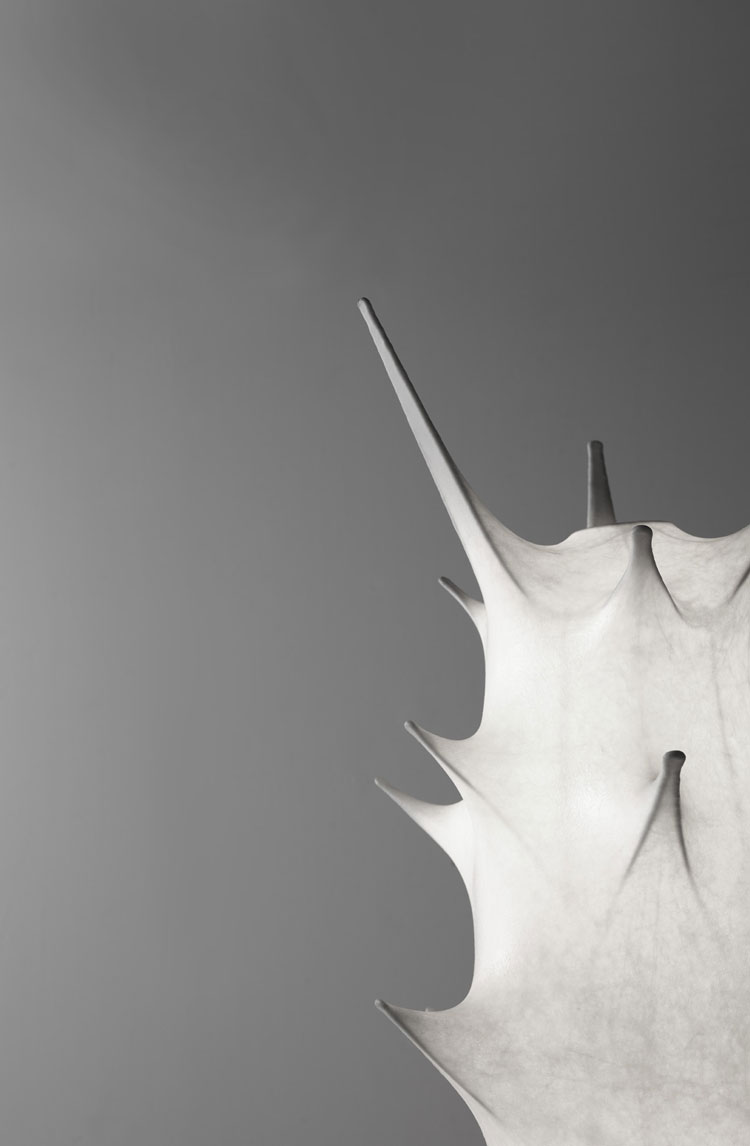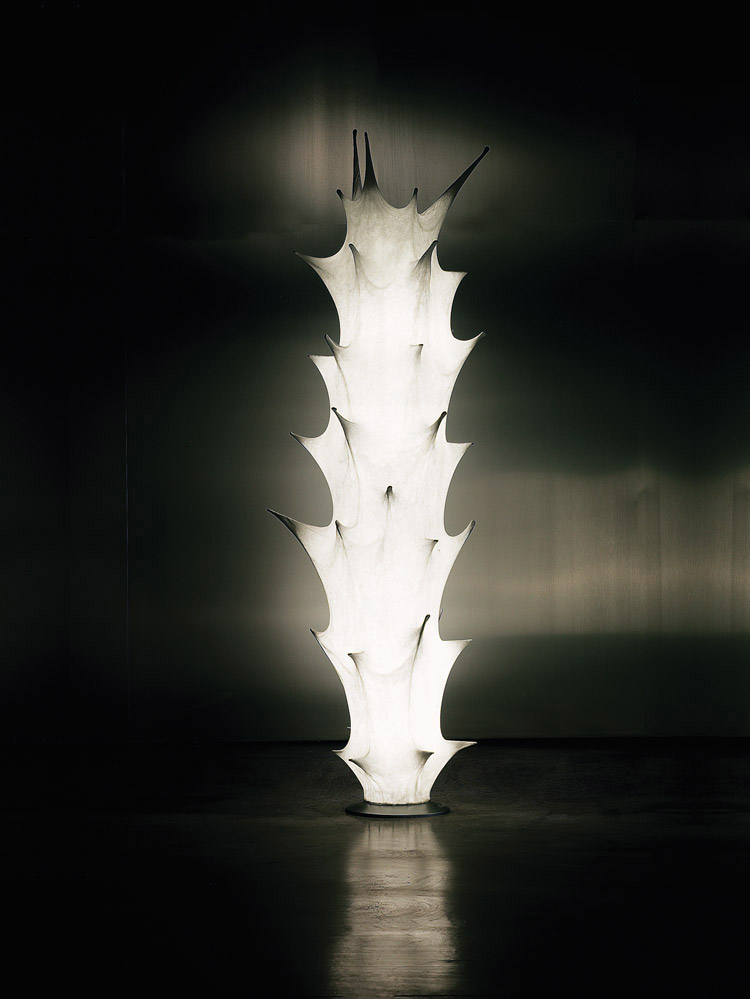 SOBRE THORNS
Floor lamp designed in 2002 by Arthur Silvestre and Antonio Pérez.
In this design the designers wanted to imagine what would be inside Artecoon®? What if thorns came out of it? They imagined it, they designed it, and the result was Thorns.