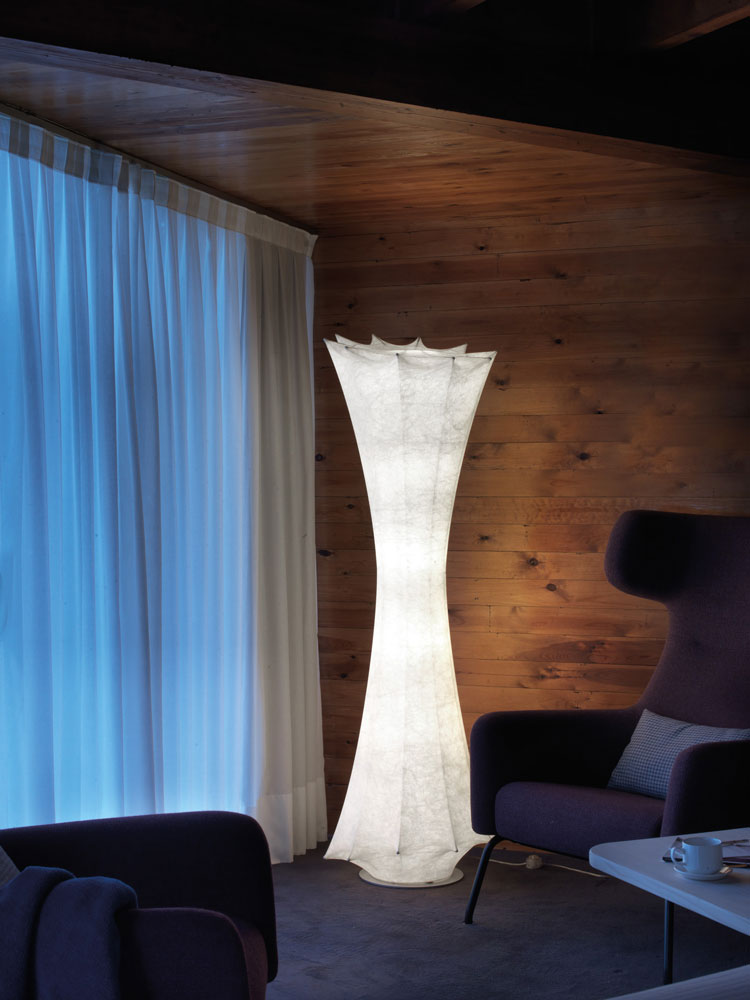 NOVIA
Floor light
Floor light with flexible and washable ARTECOON® lampshade with the possibility of manufacturing special measures.
Designed for energy saving light bulbs or LED technology.
MEASURES
170x55 cm
YEAR
2006
ARTECOON® SHADE SCREEN
FLOOR LIGHT
Designed in 2006 by Anais. Ceiling, pendant and height adjustable lamp. Epoxy-finished metallic internal structure, with led-effect finishes and covered with flexible and washable ARTECOON®.
It can be made in several colors.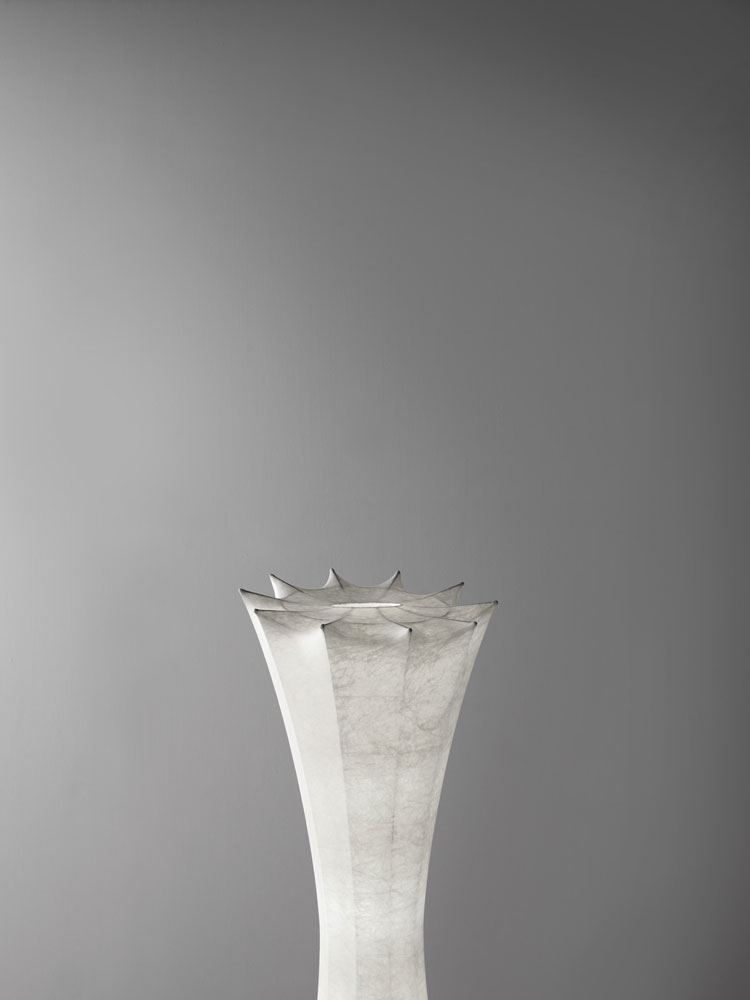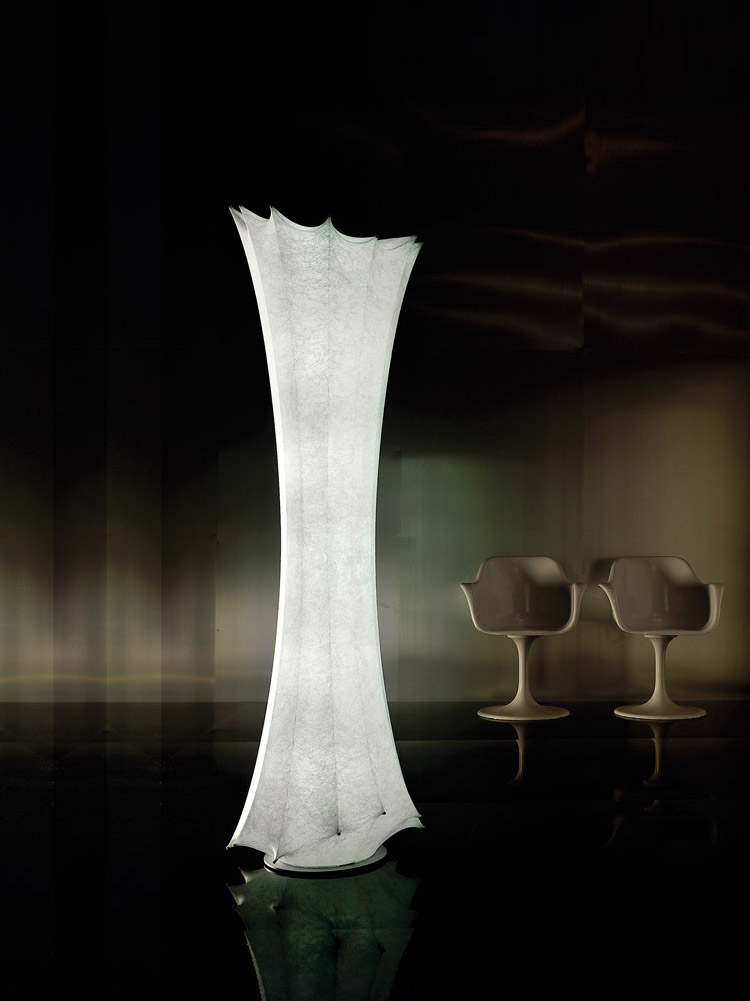 ABOUT NOVIA
The designer recreates herself on a wedding day and captures the attention that those attending the event put into seeing what the bride's dress will be like. She is the center of attention, she is the most beautiful, she is the Bride.
Lined with Artecoon® over an almost invisible corset, the shape of the neckline and the train of the dress are simulated in this design.