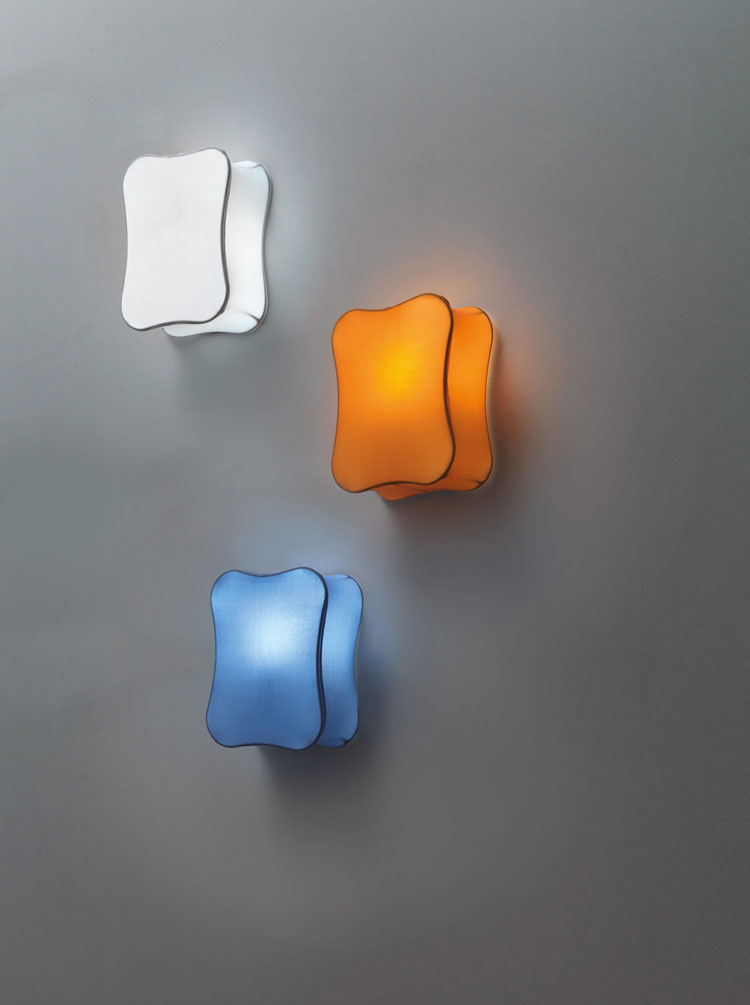 GOMYS
Colored jelly beans
Flexible, removable and washable RCIL fabric shade wall lamp with the possibility of manufacturing special measures.
MEASURES
20x20x8 cm
YEAR
2012
SOBRE GOMYS
WALL LIGHT
Designed in 2012 by Anais. RCIL fabric shade, flexible, removable and washable. Its measure of 20x20x8 cm in size is perfect to place it on any wall.
Inspired by jelly beans, the lighting that it projects makes the stay as pleasant and fun as when you savor one of them. Available in different shades such as white, blue, orange, pink, green and pistachio.