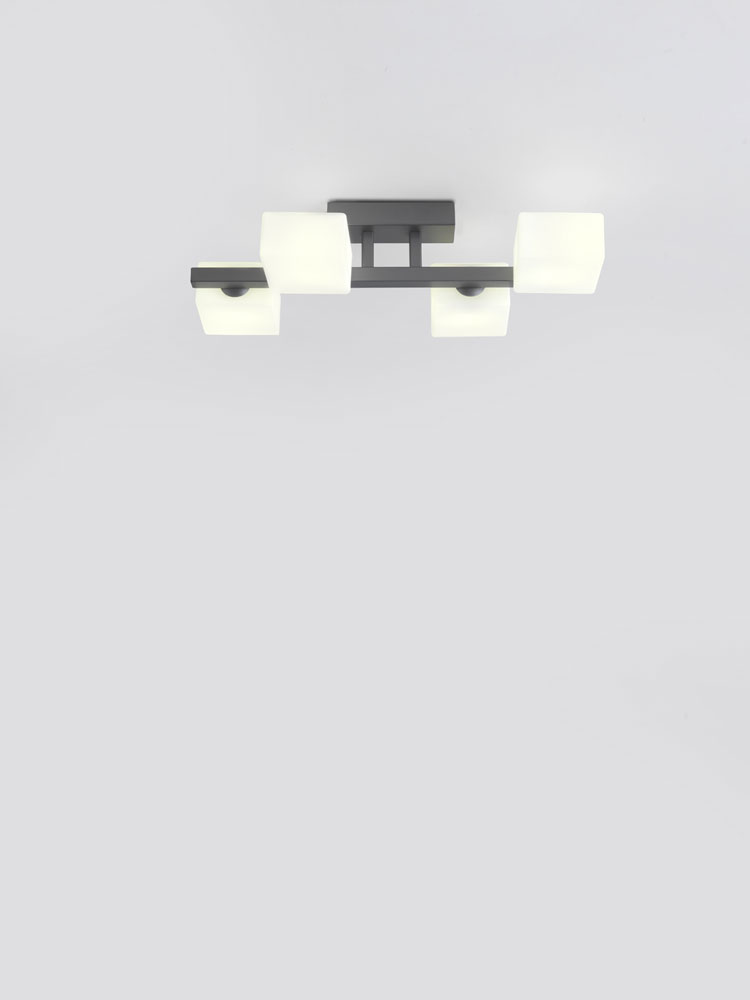 DOMINÓ
Let's play
Square metal tube lamp and rectangular glass lampshades. They can be manufactured at the customer's request, with different number of lights, sizes and finishes.
ABOUT DOMINÓ
The collection is inspired by the domino pieces how they fit with each other and the possibility of different combinations between them.
This model has the whole family of luminaires to match. It consists of rectangular opal glass lampshades with a G9 thread, in which we can put 5w of LEDs of the tonality that the room requires.
The body of the lamp is metallic, predominantly in Lead color, but also with the possibility of making it in gold, silver, white and many more finishes.