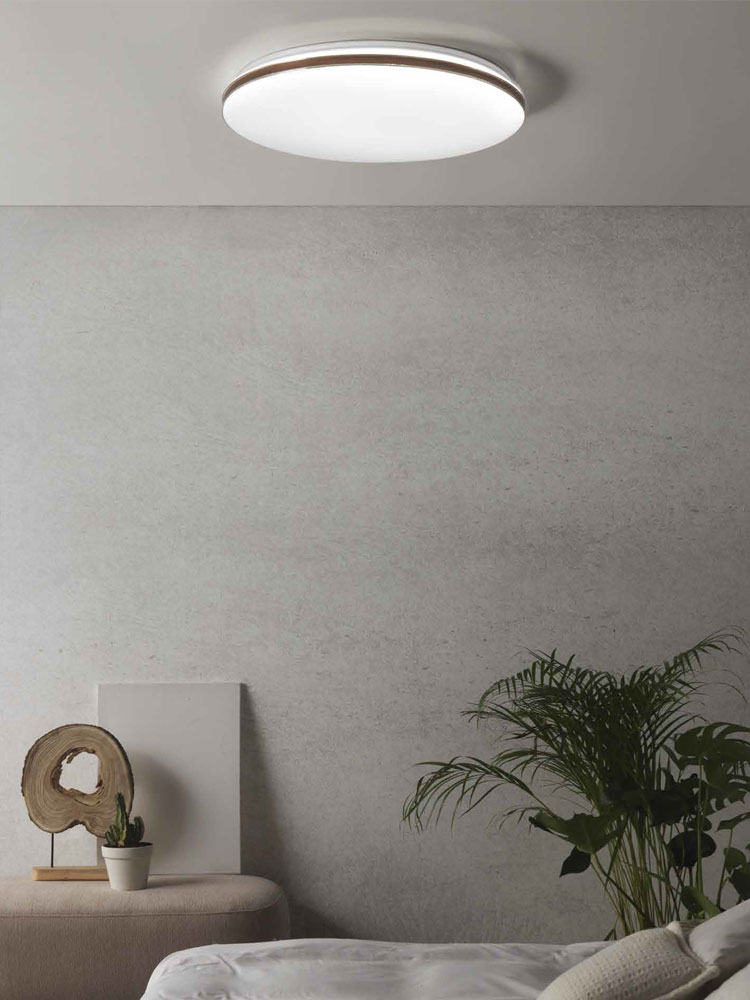 WOODY
Ceiling fixture with wooden details.
PVC ceiling fixtures with built-in Led with wooden detail and chrome around. Various colors to choose from. Includes remote control for shades.
MEASURES
38, 50, 80 cm
YEAR
2019
ABOUT WOODY
The Woody collection is made up of PVC ceiling lights with incorporated Led technology, with adjustable intensity from the remote control.
The finishes around the diffuser can be with wood in ebony, zebrano, walnut and pine, combined with details in gold or shiny chrome.
These ceiling lights are ideal for a unique environment, to give wood nuances to the lighting.