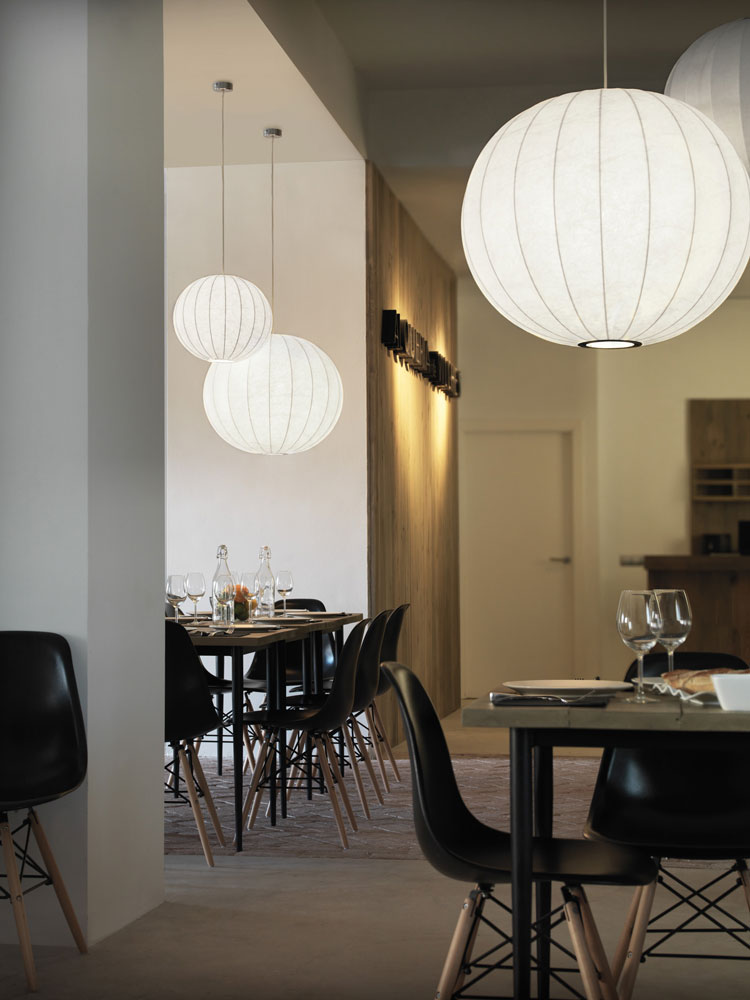 SUMO
JAPANESE INSPIRED LAMP
Height-adjustable pendant ceiling lamp with lampshade made of ARTECOON® Designed for low-consumption light bulbs or LED technology.
Made in Spain handcrafted.
MEASUREMENTS
DIAMETER: 25, 30, 35, 40, 50, 60, 70, 80 cm
YEAR
1990
ARTECOON® LIGHTSHADE
HANGING CEILING LIGHT
Designed in 1990 by Antonio Pérez. Ceiling, pendant and height adjustable lamp. It can be manufactured with special measures.
Flexible and washable ARTECOON® shade. Measurements range from 25 to 80 cm in diameter.
The standard color is white, but it can be done in a wide range of colors.
ABOUT SUMO
Never before has such strength been seen in the simplicity of a sphere. This design demonstrates the values that geometric bodies bring to lighting designs. The sphere, the body par excellence, serves as a guide in this design.