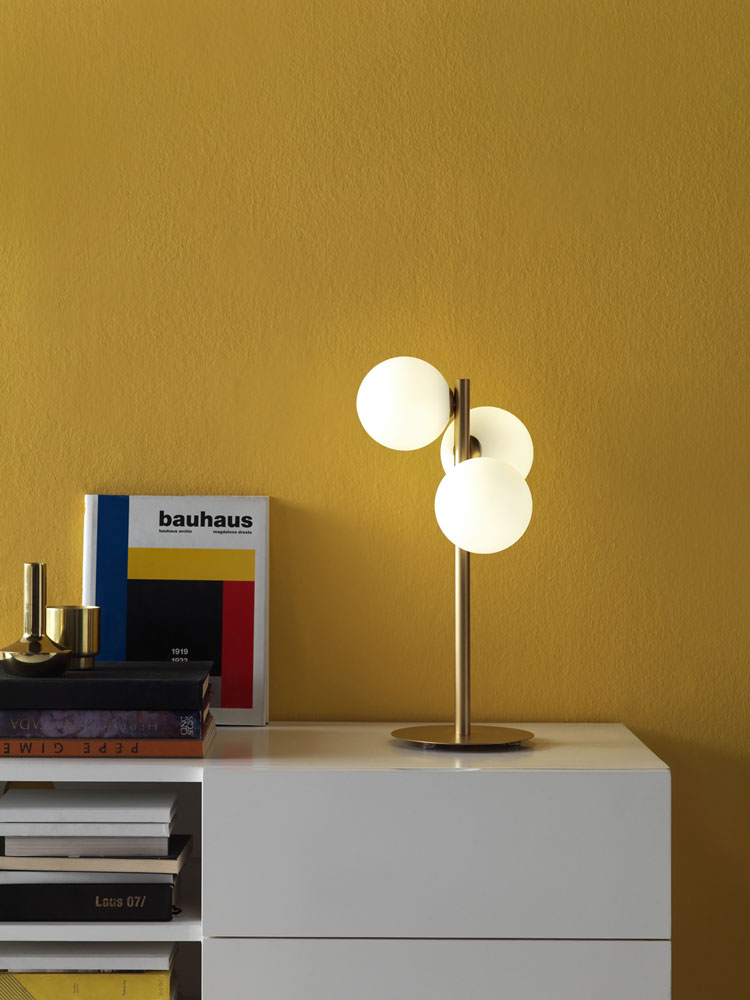 TOP
The current lamp
The Top collection is made of metal tubes with metallic finishes and glass lampshades in opal, amber, transparent and smoke finishes. There are multiple forms and versions of this collection.
MEASURES
47x22 , 28x22 cm
YEAR
2018
SOBRE TOP
DESK LAMP
This collection designed by Anais in 2018 is fully up-to-date, made in Spain, it can offer a multitude of combinations designed by our technical team or by the client. There is a version of ceiling lamp, ceiling lamp, wall lamp, floor lamp, table lamp, etc …
The finishes of the lampshades are opal, amber, transparent and smoke. And the metal finishes can be matt gold, silver, white, black, leather, lead, etc…. It can be combined.