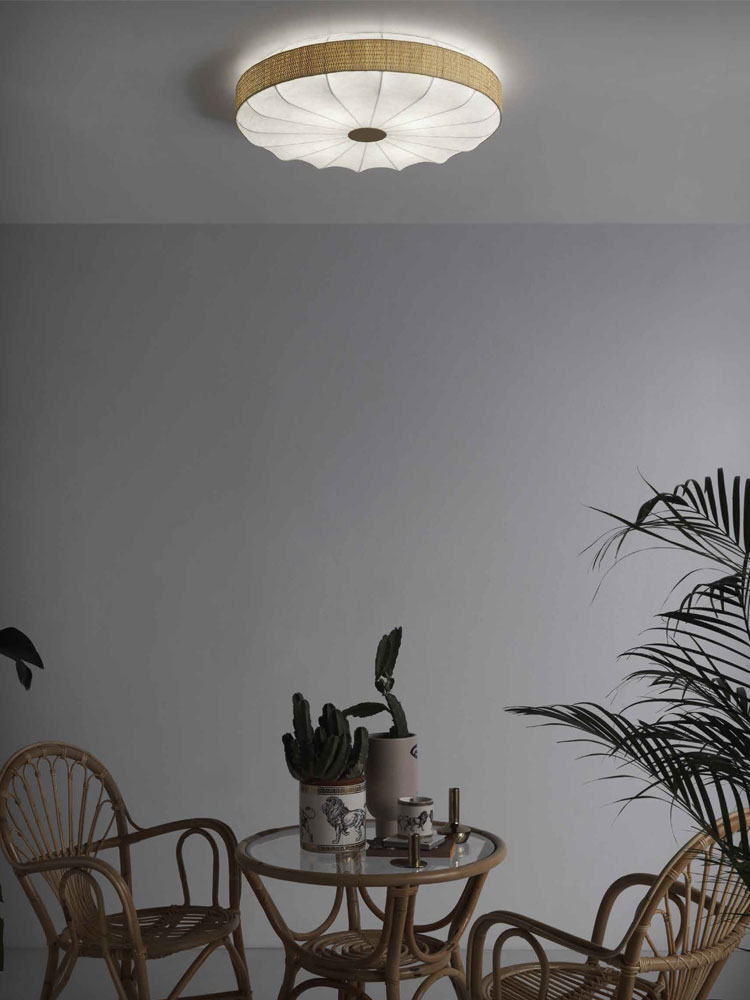 AFRICANO
ceiling fixtures
Ceiling fixture that combines ARTECOON lampshade, wicker and rope with the possibility of manufacturing special measures and increasing the number of lights.
MEASURES
DIAMETER: 50 and 70 cm
YEAR
2020
PANTALLA ARTECOON® SHADE
CEILING FIXTURES
Designed in 2020 by Antonio Pérez.
Flexible and washable ARTECOON® wicker and rope lampshade. Measurements range from 50 to 70 cm in diameter.