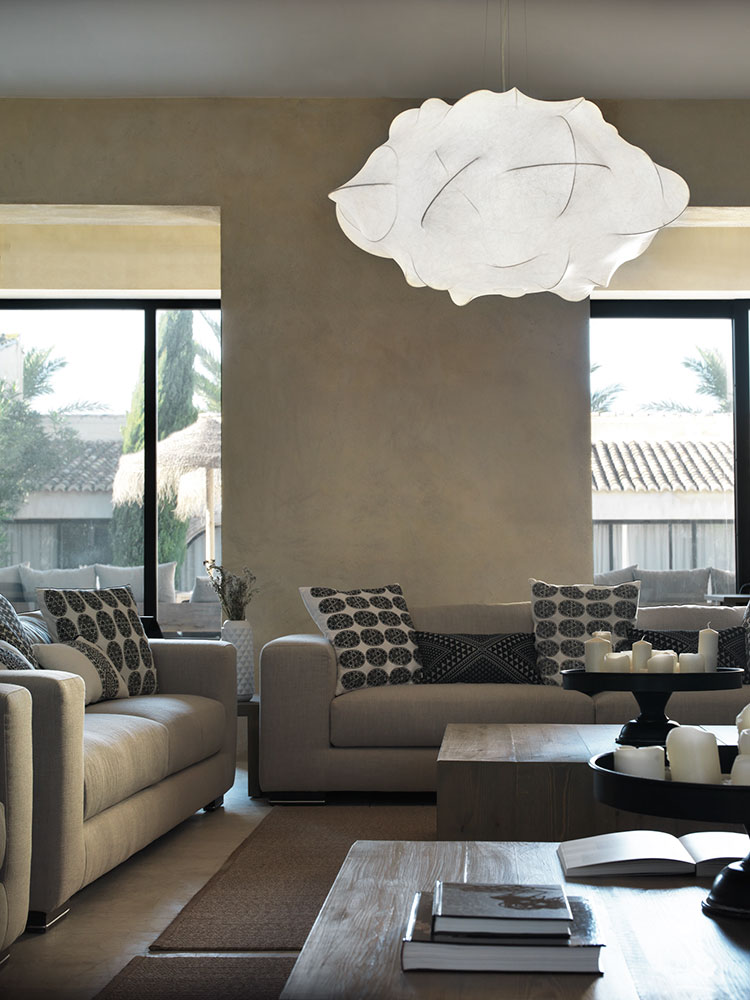 BOLUM
VOLUMINOUS PENDANT LAMP WITH ORGANIC SHAPES
Height-adjustable ceiling lamp with flexible and washable ARTECOON® lampshade with the possibility of manufacturing special measures and increasing the number of lights.
Made in Spain handcrafted
MEASUREMENTS
DIAMETER: 45, 55, 67, 80, 120 cm
YEAR
2002
ARTECOON® LAMPSHADE
HANGING CEILING LAMP
Designed in 2002 by Arthur Silvestre and Antonio Pérez. Ceiling, pendant and height adjustable lamp. It can be made in several colors. Flexible and washable ARTECOON® shade.
Measurements range from 45 to 120 cm in diameter. This material makes it possible to create very diverse shapes and lamps. It can be said that each client who purchases one will have a unique lamp in the chosen room.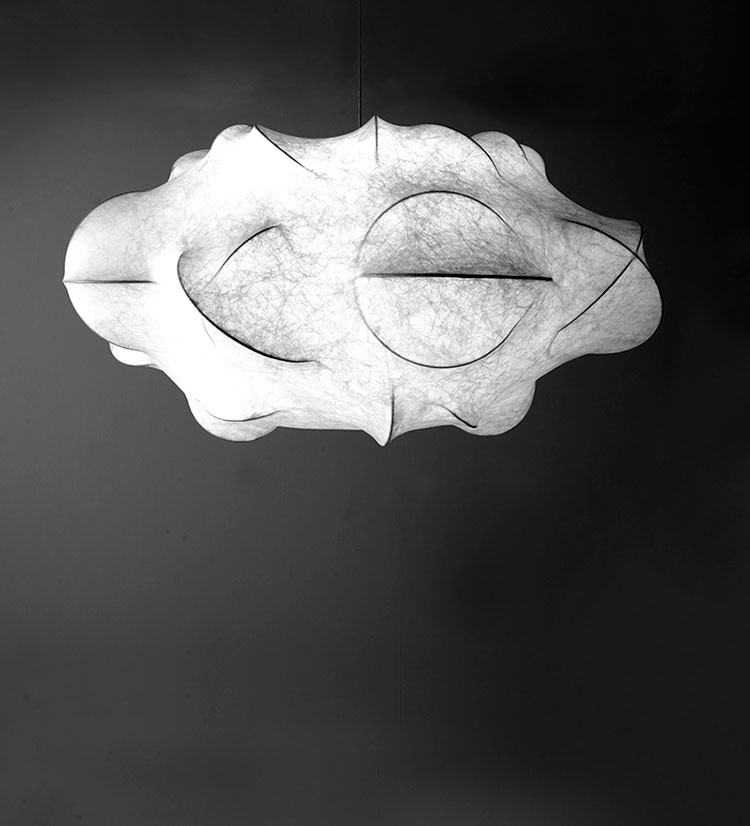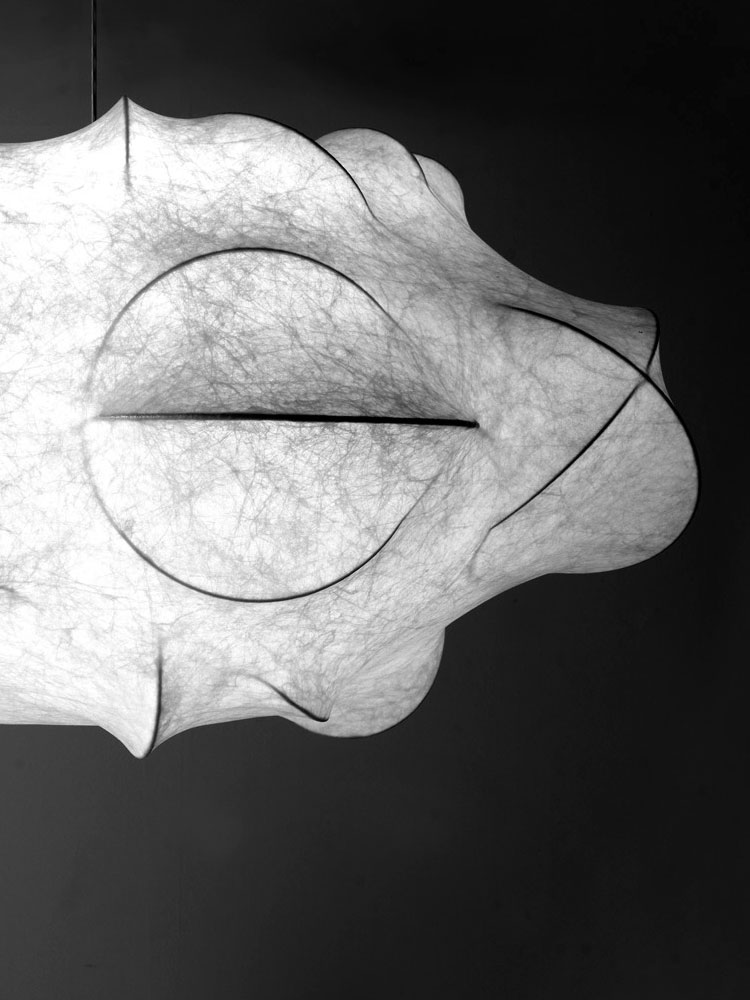 ABOUT BOLUM
This lamp was created by its designers making a design in which two worlds would come together. As you can see in the images, two designers come together to create something much more beautiful. The Bolum lamp lights up and gives beauty to the room and transforms it into a pleasant place, full of light, cozy …