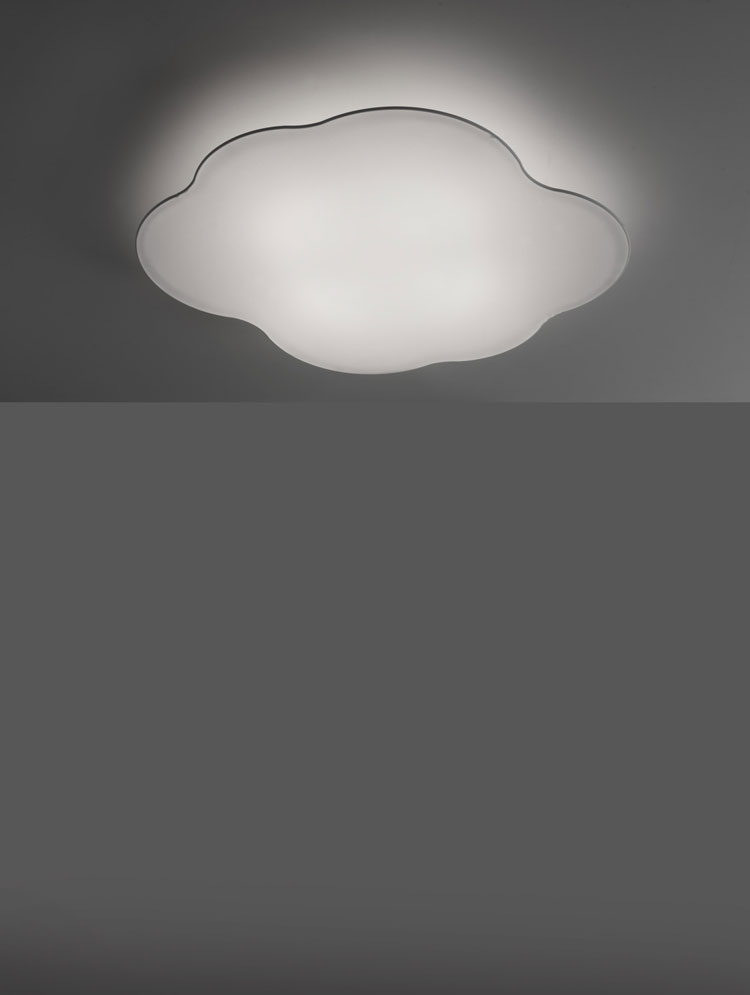 NUBE
A ceiling fixture in the cloud
Ceiling fixture with white RCIL fabric shade, flexible, removable. It belongs to the Alpha collection, all based on shapes with this same material.
MEASURES
60x52x8 y 93x80x8 cm
YEAR
2007
ABOUT NUBE
The Nube model is a ceiling for youth rooms, children's rooms, playgrounds, even nurseries, very elegant due to its simplicity and great luminosity thanks to its RCIL material, washable and removable elastic textile, and its design.
There is a great variety of options both in the interior lighting and in the type of lamp (ceiling, pendant, etc …) that allows to adapt this design to a multitude of spaces without leaving the user indifferent.