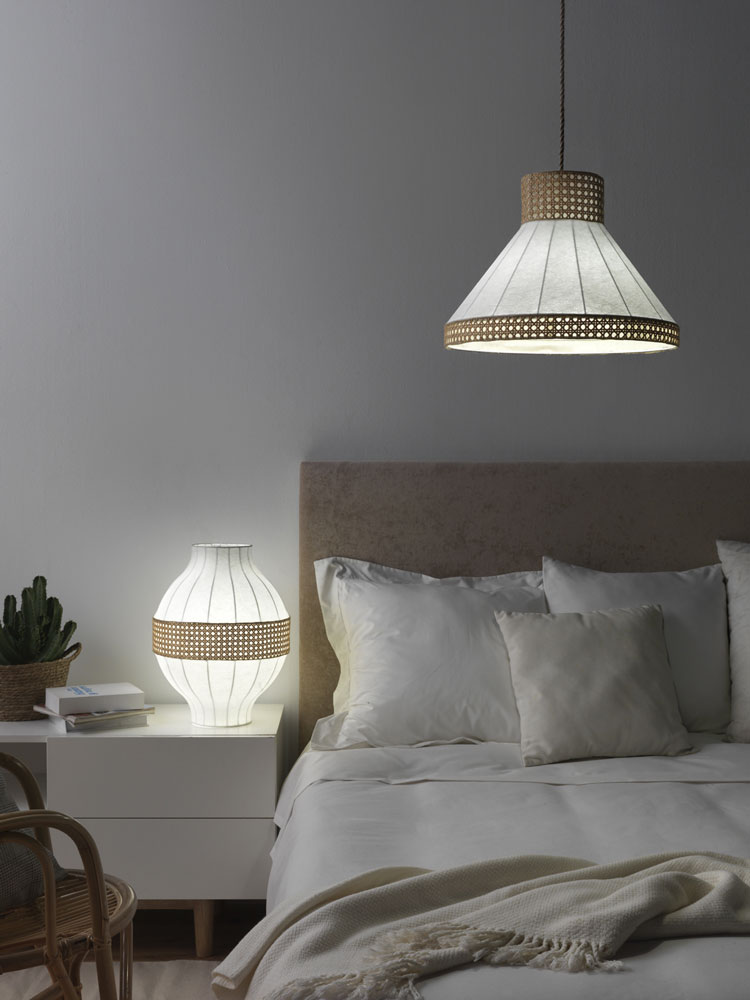 CLEOPATRA
Africana ́s Collection Lamp
Ceiling, pendant and height-adjustable lamp that combines ARTECOON® lampshade, wicker and rope with the possibility of manufacturing special measures and increasing the number of lights.
ABOUT CLEOPATRA
Designed by Antonio Pérez. He wanted to combine various materials such as Artecoon with natural fibers, giving rise to the Africana's collection where you can see the roots of African crafts, specifically Cleopatra. Being able to manufacture both the ARTECOON® lampshade and the wicker in various colors at the customer's request.
This material makes it possible to create very diverse shapes and lamps. It can be said that each client who purchases one will have a unique lamp in the chosen room.
MEASUREMENTS
H 27cm Ø 40cm
H 30cm Ø 50cm
H 35cm Ø 60cm